Marissa Camarce is from Sunnybrook Christian Academy in San Antonio, TX. She was her team's leading scorer and won a state title as a junior.
Vivian Muniz is from the B You Academy in Caguas, Puerto Rico.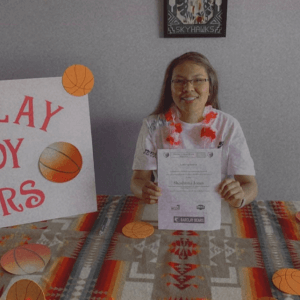 Shoshuna Jones is from Newcomb High School in Newcomb, NM. Shoshuna also attended Fond du Lac Tribal and Community College and is transferring to Barclay College.
Samantha Stockton is from Estrella Foothills High School in Goodyear, AZ. Sam was a starting post player in basketball and also played on the softball team.
We are very happy to have you all. Welcome to the Lady Bears and Barclay College!